The exponential growth of technology in recent years has led to changes in the way users contact companies. There is no longer a single option, but different contact methods to choose from: form, chat, WhatsApp, call, social networks, etc.
This has posed a challenge for companies: managing thousands of requests through different channels. For this reason, Walmeric, a technology company that manages more than 65 million commercial leads from its customers, has developed Smart Workplace, a platform that makes it possible to manage, process and enrich omnichannel and intelligent interactions between users and companies.
Omnichannel acquisition management
With so many contact options, many companies have opted to create different contact center teams for each of the contact channels, which means that some agents have a heavier workload than others.
On the other hand, in the case of companies with fewer resources, their sales force has to manage requests from all contact channels, with different open programs and having to search the database for information about each user. This means that they often do not have the capacity to deal with all the requests or that when they do, it is too late.
In both cases, Walmeric's Smart Workplace optimizes management by offering agents the possibility of handling different channels and several simultaneous requests on the same unified digital platform.
In addition, it offers an integrated file for each user with information on their digital footprint (origin, campaign, attraction element or last page/product of interest, among others), as well as their history of interactions with the company.
Smart Workplace adds Artificial Intelligence to the conversion funnel, analyzing each lead and prioritizing its treatment according to its probability of conversion. In addition, leads are distributed with AI so that all agents are engaged in a balanced way, avoiding overload.
What sets Smart Workplace apart
Walmeric's Smart Workplace opens new contact channels, collects end-to-end information on each lead, enriches conversations and improves user experience and profitability. All this, while improving the efficiency of sales agents in contact centers, offices, dealerships and commercial networks.
In addition, it not only allows agents to manage all requests from any channel in one place, but also makes it possible to serve the user quickly and personally with visual support if the case requires it: sharing screen, documents and even with a video call.
Walmeric's platform stands out for its end-to-end visibility, as it collects information from the call or conversation with the user in an automated way and synchronizes with analytics and advertising tools in order to optimize investment and improve sales.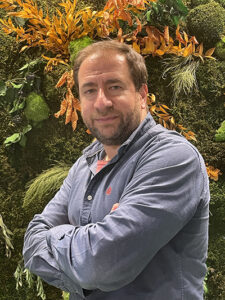 It can be used from anywhere on the planet, without the need to stay in a fixed location and without installation: all you need is a device with an Internet connection, a browser and a headset with a microphone.
At Walmeric we continue to work to bring value to our customers and the market, through research and development of complex technology that helps make marketing and sales easier and more efficient.
TEXT BY RAÚL ABAD, PRODUCT OWNER AT WALMERIC
Published on IPMARK Especial Marketing Tech 2022