Many companies find that they manage a large amount of calls every day and yet convert to sales only a few. There is a way to turn this situation around. All you have to do is rethink the way your sales process is organized. Try to create a situation where the lead receives a sales pitch that is more relevant and involving.
Consumers research their purchases online but an impressive 77% still wants to talk to a person before actually buying. This is a great opportunity for you.
Delio's Live Help Tool is a product designed to boost your sales by increasing the consumer's commitment and his/her inclination to purchase. These functionalities make the relationship between lead and salesperson more intense, for two reasons:
• The salesperson has all the information available about the lead before starting the sales pitch (Tracking).
• Technology is used to turn the conversation into an experience, so it involves the lead more and increases commitment (co-browsing, video, chat).
Accessing information about your lead in real time will increase your chances of making a sale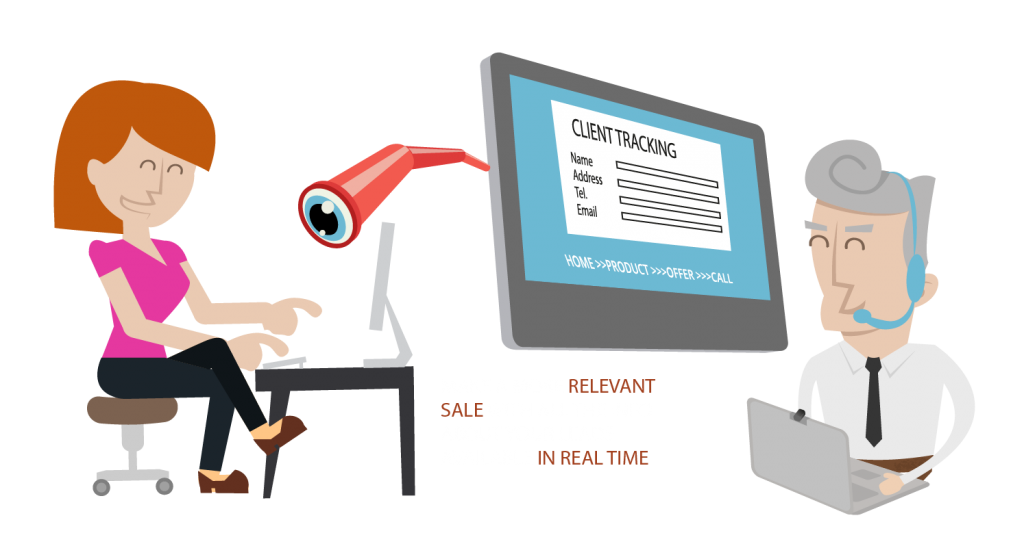 When the lead gets in touch with the salesperson (by leaving a number to receive a call or dialing the number seen on the site), all the available tracking information appears on the salesperson's screen. This will allow him to call the lead by her name, know the product she is interested in, the information she has already seen, etc. The salesperson's pitch will be personalized and much more relevant for the lead. Conversions to sales will increase.