We're glad to announce our next webinar coming up next Thursday 27 October at 6.30 pm (Madrid, Paris, Berlin), 12.30pm (New York). We'll be talking about How to Increase your leads' commitment to sell more [Webinar].
How to involve your leads in the sales process and boots your sales?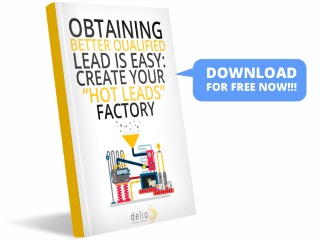 1. What you need to know about your lead before by the time your sales pitch start.
2. How technology can help you to create a more involving sales process.
3. Why the more lead commitement the more sales
4. What Delio's Live Help Tool can do to boost your sales
Register for what could be the most productive 30 minutes of your week.
---
UPDATE, now you can check out our presentation:

Webinar Delio Live Help Tool by walmeric from Walmeric Soluciones