Call Tracking is a technology that allows us to optimize our advertising campaigns, being able to measure ROI through the telephone analytics system. Call Tracking consists of using different telephone numbers, which are assigned to each lead that arrives on our website, with which we can identify the origin of the calls and record their effectiveness.
The advantages offered by the possibility of monitoring the origin of the calls, their characteristics and the result thereof; make the Call Tracking system a tool that every company that markets by telephone should use.
Thanks to Call Tracking we can have absolute control of our marketing campaigns. For example: until now, with Analytics we have perfectly measured Adwords campaigns; Obtaining all the pertinent information from the leads that visited our website (where they come from, which banner they clicked, time, etc…). But what happens when they decide to call on the phone? We did not know the origin of the call and all the useful information that we need at that moment to correctly attend that call and increase our sales possibilities. The Delio platform provides a technology solution called Ring Pool that not only solves these situations but is also included in a package of functionalities of lead management that allow you to connect marketing and sales actions in a single platform.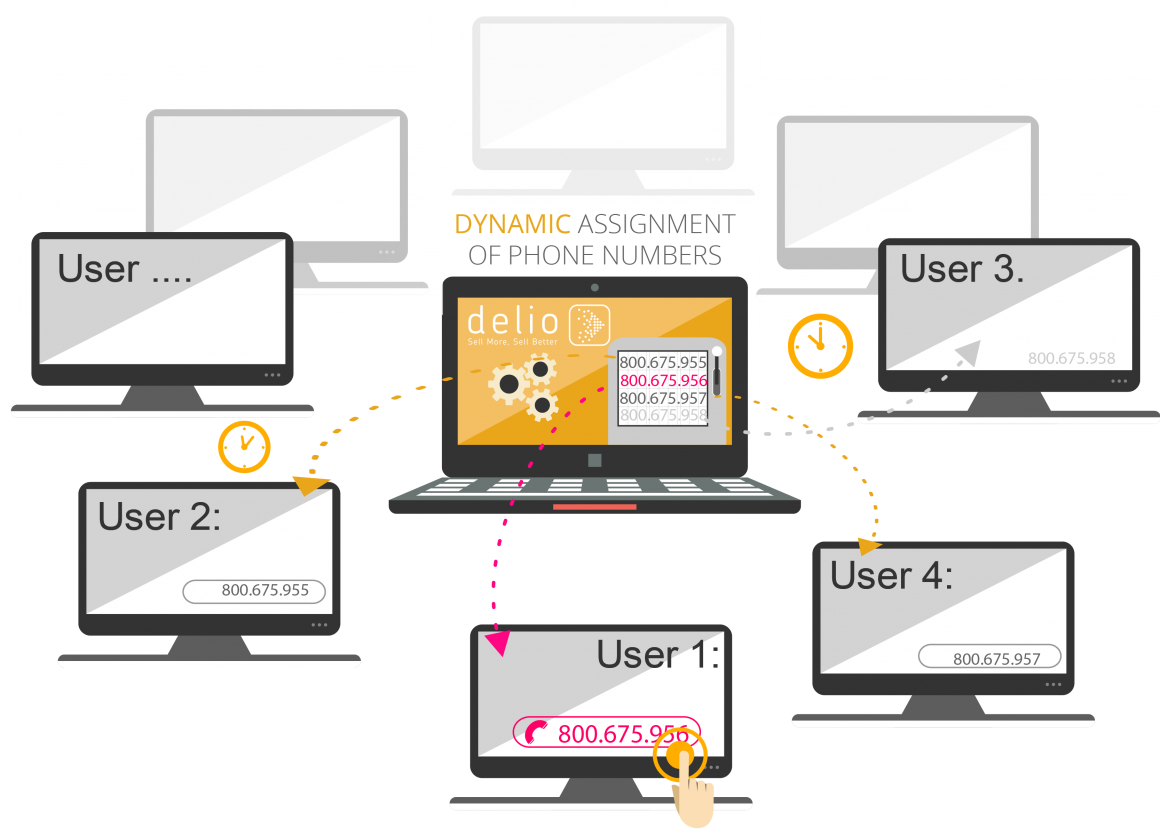 Call Tracking is essential to correctly measure the impact of our marketing and sales efforts
It should be borne in mind that when a customer decides to take the action to make the call, it is because he shows a real interest in buying. Any help to manage that call will be very profitable, not only to optimize the campaigns but to generate better customer service and final sales.
Google for a few months has implemented a service called "Call Metrics", a service that forces us to use click-to-call with call tracking, eliminating the phone numbers from the descriptive fields of Adwords ads. Now in the mobile versions, only the call button appears, with what that means. What do you think of this service and its mandatory implementation?
Did you know that there are solutions on the market that solve these problems in addition to integrating with your CRM and allowing you to carry out and comprehensive measurement of your marketing campaigns? See an example